StormVista
Commodity Weather Group
owns and operates StormVista (SV) with primary focus to support the agriculture and energy commodities sectors. In addition to unique views of traditional weather model guidance, enhanced features like energy/agricultural overlays, energy-weighted information, and key mapping/modeling focus on important energy and agricultural areas are included. Extensive model analysis tools and data are available for enhanced risk assessment. Another SV strength is model delivery speed due to focus on processing with efficient production imagery. SV maintains a high client retention rate thanks to CWG's developer/engineering team's constant action to maintain and upgrade service offerings based on the client-defined market needs. Millions of images are produced daily.
Background
In April 2007, Jack Ordille launched a weather bulletin board and information website with the help of two other weather professionals.  In 2008, he then became the sole owner of the weather business, known as StormVista, LLC (SV). StormVista was founded with the mission of developing, producing, and marketing superior weather data services in both a user- and cost-friendly format to a broad audience, ranging from the general hobbyist to the professional user of high-end products.  Upon his far-too-early passing in November 2010, his wife Denise took over ownership of the business.  She partnered with the Commodity Weather Group (CWG) of Bethesda, MD, another weather start-up, which now owns and operates the service. CWG continue's to build and grow SV's service as a lasting legacy to Jack's hard work.
Jack possessed a lifelong interest in weather.  His mother tells the story of when he was less than 2 years old and terrified of a thunderstorm.  In order to calm him down, she pulled out the Childcraft books and read to Jack about thunderstorms, wind, and other weather phenomena.  After that, Jack was hooked.  He used to read the weather sections of his father's newspapers every day. 
Jack's kindergarten teacher remembers how much Jack loved to be chosen as "class weatherman".  Where other students would give a one or two-word weather report, Jack gave a full report including wind, type of clouds, temperature, etc.  Jack maintained handwritten weather logs for fun. His personal digital weather records date back to 1998, and in 2003 he became a Cooperative Observer for the National Weather Service.   Jack was originally a meteorology major in college, and has forecasted at the high school and college level, including public forecasting while in college.
Jack believed strongly in developing products and tools that offered superior resources to his clients.  He worked tirelessly to gain speed advantages, develop new weather model sources, and create new ways to analyze weather guidance.  He was innovative, passionate, responsive, and always good-humored.  This is the spirit that drives SV forward.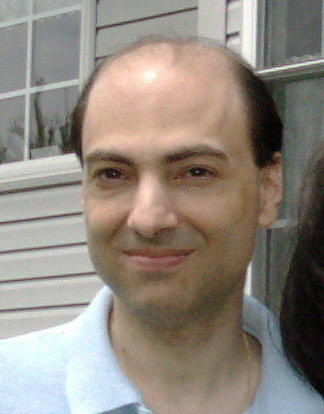 Jack Ordille